Quaint hotel XEWKIJA
Quaint Boutique Hotel XEWKIJA
Quaint Boutique Hotel Xewkija is located in the village square, next to the Rotunda of Xewkija. The hotel consists of ten rooms. All rooms are air-conditioned and come with a flat-screen TV, tea and coffee facilities, free toiletries, an in-room safe, and a desk. Some of the rooms contain a jet tub. One of the rooms is complemented with an indoor whirlpool jacuzzi. Most of the rooms enjoy the view of the Rotunda of Xewkija and the village square, renowned for its dome and baroque architecture.
The hotel offers an a-la-carte breakfast. The property has two restaurants offering Mediterranean and Chinese cuisine. A barber shop can also be found at the hotel.
Fully air conditioned property
Free WiFi access throughout
Easy street parking
On-site dining options:

Giovanni

'

s Kitchen & Lounge
Shangri-la Chinese Cuisine by Giovanni's

Available room types:

5 Comfort Rooms
3 Deluxe Suites
2 Superior Rooms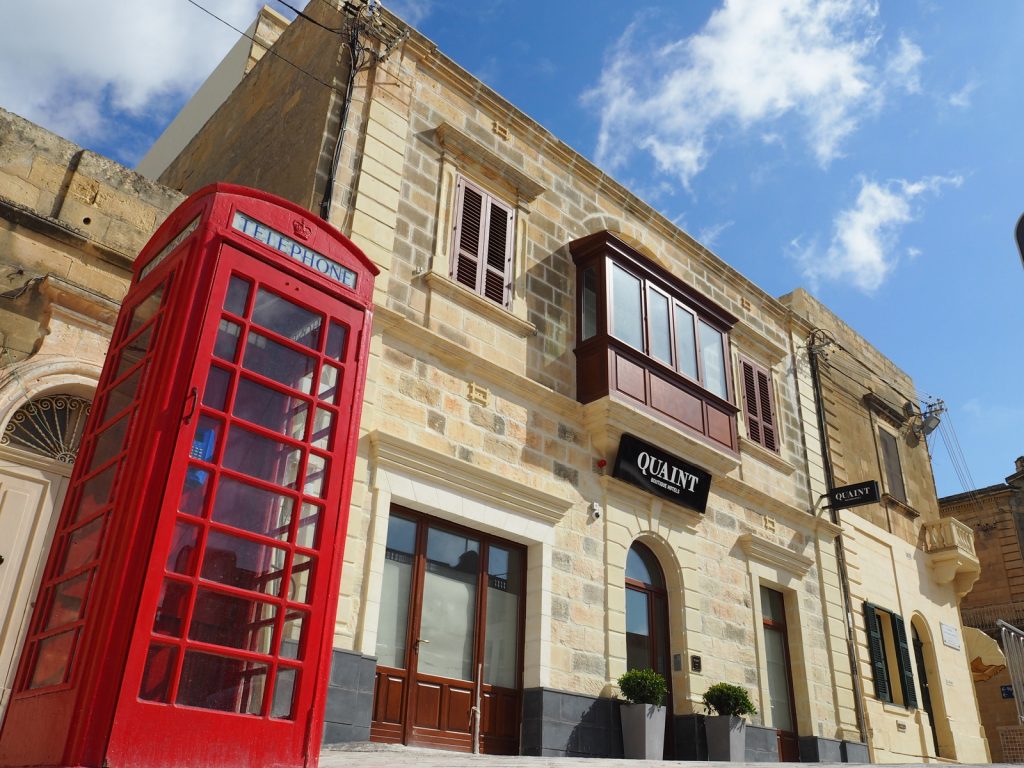 Restaurants at Quaint Hotel XEWKIJA
Fine dining and authentic Mediterranean cuisine. The first of its kind to open in the village of Xewkija.
An exploration of Chinese cuisine, incorporating southern influences, traditional cooking techniques and flavours that have been passed down for generations.
Ix-Xewkija is a town in Gozo, situated mid-way between the Mgarr Harbour and Victoria. It is the oldest village in Gozo, established as a parish on the 27th of November, 1678. The word Xewkija means thorny, suggesting there were immense areas full of thorns in the past. The town is famous for its Rotunda Church dedicated to St. John The Baptist. The Xewkija Church Architecture style is Baroque. Its dome dominates the village and attracts numerous visitors each year! Mgarr ix-Xini is a small beach that can be easily accessed through Xewkija. The area is popular for diving, hiking, and snorkeling.