Quaint hotel Żebbuġ
QUAINT SUITE HAL SAGHTRIJA
A luxury suite, perched high up on a hill of Hal Sagħtrija enjoys magnificent sea and country views. From the apartment, one can witness dramatic views of the Żebbuġ hillside and cultivated farmland with open sea views. Guests are swept away by the ever-changing palette of hues and shades of the skyline, its piercing blue skies, and breathtaking sunsets. This property is situated in a unique complex where our guests can make use of a large communal pool and cultivated land surrounding the area. Accommodation consists of 2 bedrooms, one of which has an ensuite, and the main bathroom. Upon entry, one will find a large combined kitchen/dining/living room leading onto a good-sized terrace enjoying views.
Fully air conditioned property
Free WiFi access throughout
Easy street parking

Fully Equipped kitchen

Washroom

Main bathroom with jacuzzi tub
Two flat-screen TVs in the living
room and master bedroom

Shared Pool

Cultivated garden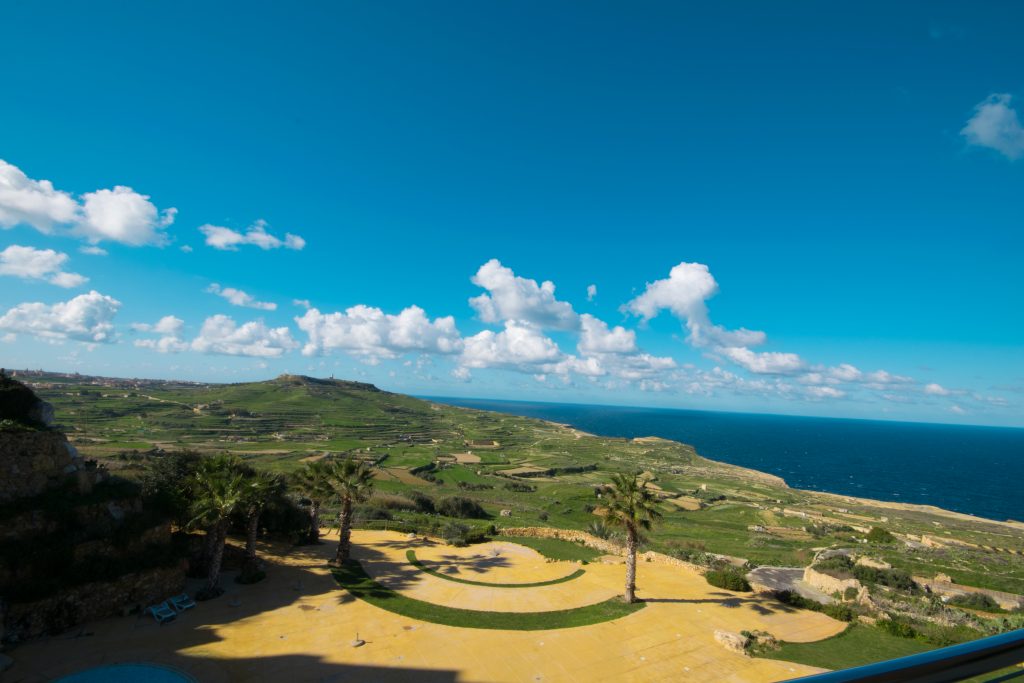 Iz-Żebbuġ is situated in the Northern part of Gozo, built on 2 major plateaus known as Ta' Abram and Iż-Żebbuġ. This is the highest village on the island, enjoying the open sea and country views from all around its parameter. The name "Iz-Zebbug" derives from the word "olive". Research suggests that olive trees may have grown beneath the southeast ridge of the village, where it is sheltered from the north-westerly wind, which is how the area adopted this name. The history of Zebbug goes back to very early times. In fact, a Bronze Age settlement (1500 – 700 BC) is found close by in the area of Ta' Kuljat. The bays of Marsalforn, Qbajjar, and Xwejni are close by the village. One must also mention the parish church and little street shrines that can be enjoyed while strolling around the village.
Check out our other locations