Quaint hotel Għasri
QUAINT HOLIDAY HOME GHASRI
The holiday home is located in the core of the village of Ghasri, a few meters away from the main square of the quiet village. Ideal for holidaymakers seeking adventure and discovering the island of Gozo, or those seeking to relax and enjoy the pool. The house can accommodate groups of up to ten people. Our guests can enjoy country views and views of Ghammar hill from the first and second floors.
Fully air-conditioned property
Free Wi-Fi access throughout
Combined kitchen, dining, living
Fully equipped kitchen
Pool with deck area
BBQ area
4 bedrooms
2 bathrooms
Ensuite
Roof terrace with views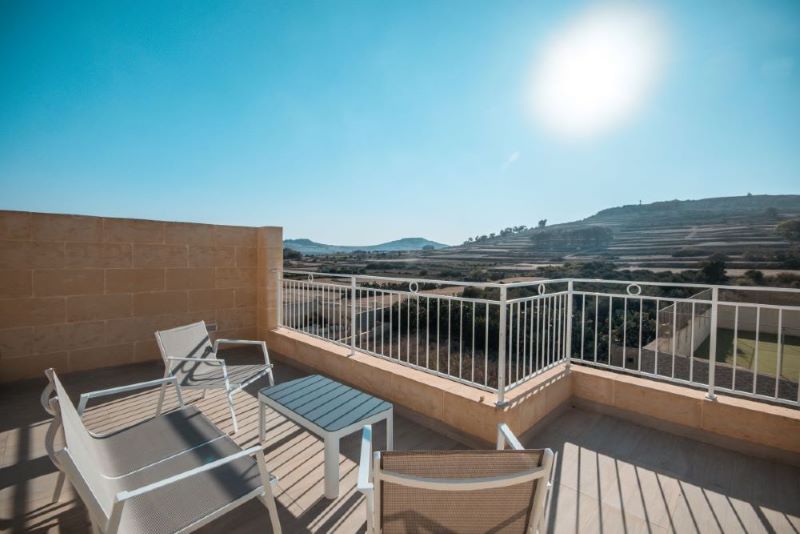 Located in the northwest of Gozo, Ghasri is considered the smallest village on the island of Gozo. The name of the village is derived from the Semitic verb "taghsar", which means "to squeeze". It could be that the name derived from the fact that olives were squeezed and pressed in this part of Gozo to make Olive Oil. Punic tombs were found in various locations across the village, meaning that people have inhabited the area for many years. Places to discover around Ghasri include the Parish Church, charming chapels, the Gordan Lighthouse for breathtaking views, and Wied l-Ghasri (Ghasri Valley), a hidden bay where one can swim. The tranquil village is surrounded by open country views and distance sea views.
Check out our other locations